DUPNO Outdoor security camera
The DUPNO-JH012 Wireless Home Monitor security camera is designed to enhance the security of your house, store, or office. It offers a 720P resolution, ensuring excellent image clarity. With a 121° wide-angle camera lens, it provides a broad field of view to capture more details. Equipped with long-range IR LEDs, this camera offers clear night vision, allowing for continuous protection even in low-light conditions. Whether it's day or night, you can rely on this camera to monitor your surroundings effectively.The weatherproof construction of the DUPNO-JH012 camera makes it suitable for outdoor use. It can withstand various weather conditions, ensuring reliable performance even in challenging environments.By investing in the security camera, you can elevate the security of your premises and gain peace of mind knowing that you have a reliable surveillance solution in place.
Key Features
 Wi-Fi + 3G (WCDMA) connection: Access live video stream or recorded footage from anywhere at any time.
 Motion detection: Make sure no movement will slip through without your notice.
 Night vision with IR : Capture detailed black and white infrared video in complete darkness.
 Weatherproof: Get push notifications sent to your phone so you know as it happens.
 24/7 live video: Provide real-time, highly reliable HD 720P video without loss or delay.
Specification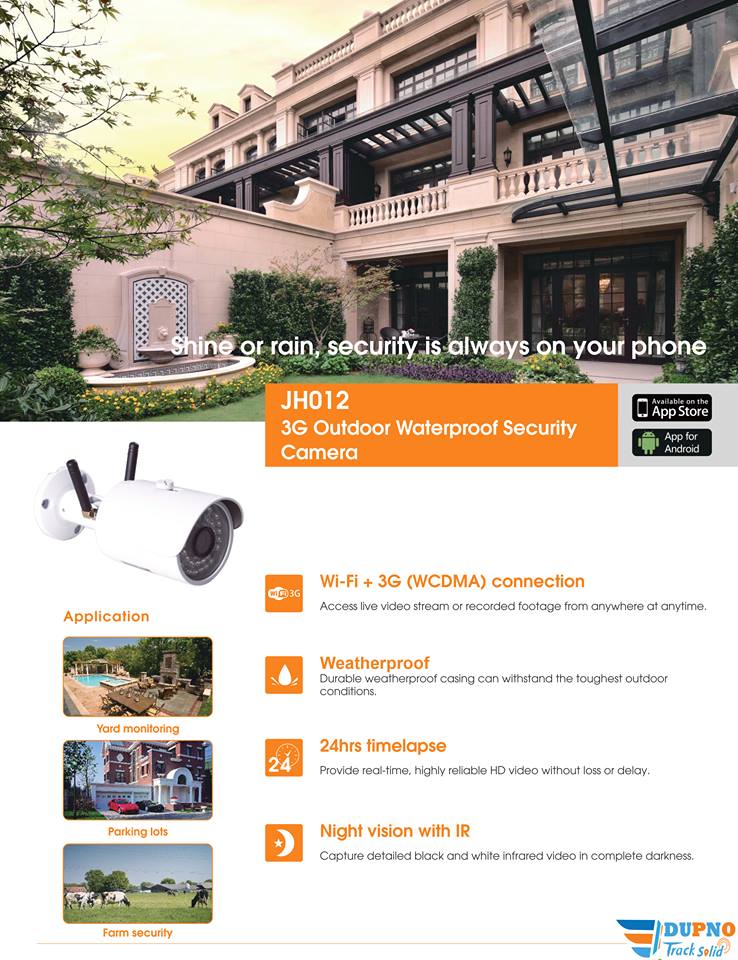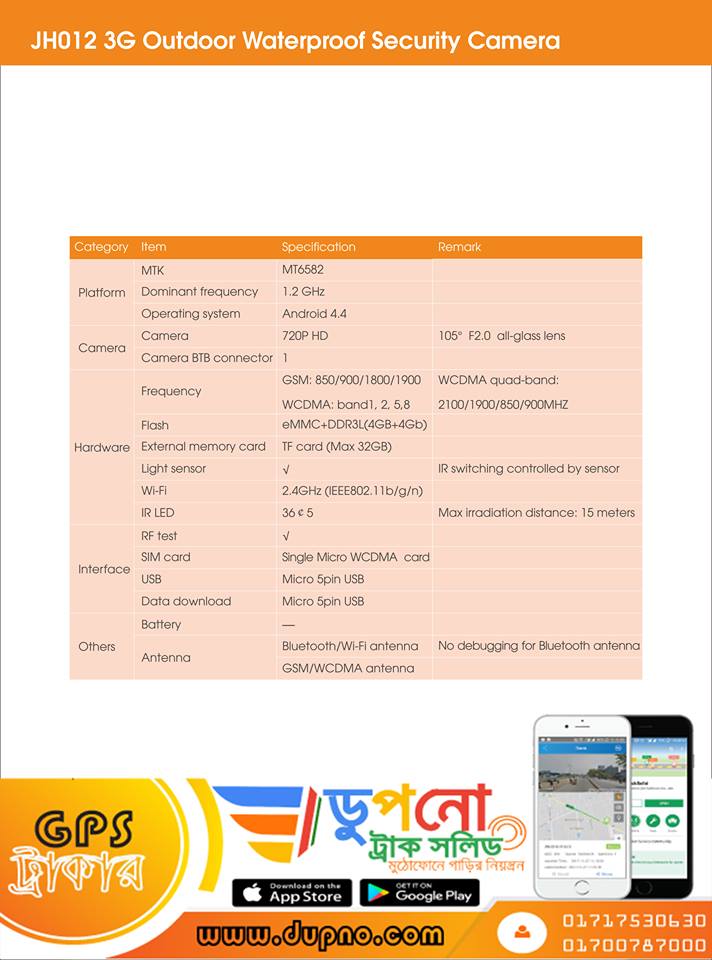 বাংলাদেশের সর্ববৃহৎ জিপিএস ট্র্যাকিং ডিভাইসের কালেকশন থেকে আপনার জন্য সেরা ডিভাইসটি খুঁজে নিতে লিংকে ক্লিক করুন   অথবা DUPNO-JH012 Outdoor 3G WIFI Security Camera সম্পর্কে আপনার আগ্রহ থাকলে এখানে ক্লিক  করে আপনার তথ্য দিন। 
Regular Price 11500 | For Discount