Dupno offers a range of meaningful and customized services to cater to the specific needs of its users. Our focus on delivering exceptional services ensures a comfortable lifestyle for our users every day. With our wide range of services, we ensure that we solve your problems at the right price. By choosing the right technology, you can make the most of our services and enjoy a hassle-free experience. Discover the best of Dupno's services and how they can make your life easier.
A central viewpoint to manage your entire operation


DUPNO | TRACK SOLID | SMART GPS Tracking Service in Bangladesh
Go Beyond With Confidence
We track the vital assets that keep your business operating
Our aim is to help businesses of all sizes reduce costs and become more efficient
Monitoring through Mobile
Protect your vehicle from being on the Stolen List. As a leading GPS Tracking Service provider in Bangladesh, Dupno Tracker holds the most vital position among similar companies. Since its launch in 2016, Dupno has always focused on Customer Satisfaction and Products Features. We offer 30+ features that ensure complete visibility of your assets to improve security, utilization, and uptime.
Statistic says Every hour; a vehicle is stolen. Every car is a valuable asset for businesses and individuals. So To keep control and surveillance on your beloved vehicle or equipment, use the Dupno fleet tracker. It is always active in monitoring your vehicle. Use our easy GPS tracker & rest assured. Our GPS fleet tracking mobile app allows you to take your business wherever you go.
Don't be misguided by the cheap offer. For standard-level smart GPS tracking services, providers must have future updated cloud servers or applications with the sync of robust device data. and course round o clock remote support service. Your money is valuable so before buying think about quality.
Dupno digital smart GPS vehicle finder is an all-in-one service. Our platform is capable of fulfilling all the GPS tracking business requirements: location tracking, driver identification, fuel management, on-off engine service, fleet management, work order management, etc.
GPS Tracking or Vehicle Tracking Service (VTS) is crucial for any business looking to manage their fleet efficiently. If you're looking for a reliable and affordable GPS tracking system in Bangladesh, look no further than Dupno Tracker. Our advanced GPS tracker devices and platforms, coupled with web, iOS, and Android apps, cater to all your tracking needs, making us the best VTS provider nationwide.
With our BTRC-approved service, you can expect the best GPS tracking experience using GSM SIMs from top telecom operators like Grameenphone and Robi Wherever SIM. We can handle fleets of any size, and our customizable GPS fleet management system solutions offer dashboards, reports, and alerts that improve worker productivity and encourage safer driving.
By using Dupno's vehicle tracking software, you can easily manage multiple fleets, optimize routes, monitor driver behaviours, and more with Dupno's comprehensive fleet management platform. Our user-friendly features make fleet management a breeze, providing you with a competitive edge. Our cost-effective and easy-to-use tracking software simplifies fleet management, providing a range of practical features to streamline your operations. Choose Dupno for all your fleet management needs and watch your business thrive. Contact us today for more information.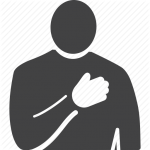 Boost Compliance, Safety, and Efficiency with Dupno's GPS Tracking System for Vehicles.
Looking for a complete solution for compliance, safety, efficiency, and customer service? Look no further than Dupno GPS Tracking. Our GPRS tracking system provides powerful tools for managing your vehicles, trailers, or other assets, allowing you to scale up your current fleet, start a new business, or put together an event with ease. Our meticulously designed system offers unmatched functionality and can be customized to meet your unique needs. Join the hundreds of thousands of businesses who have increased their efficiency with GPS Tracker Technology. Choose Dupno GPS Tracking for your tracking needs and experience the benefits firsthand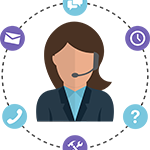 Exceptional GPS Tracking Service with Unmatched Support!!

At Dupno GPS Tracking, we believe exceptional support begins with an exceptional product. Our cloud-based system is always online, providing you with uninterrupted service. With state-of-the-art technology and a lifetime limited hardware warranty, we ensure that your system runs at peak performance with no hidden fees. Plus, our 24×7 HelpDesk is knowledgeable, accessible, and responsive, delivering exceptional support every step of the way.
Our professional tech experts have developed a powerful and easy-to-use tracking platform, designed to give you the best GPS vehicle tracking experience possible. We offer a user-friendly platform that is available at the most reasonable pricing in the market, aimed at building long-term relationships with our customers and their businesses. Don't take our word for it, ask any of our satisfied customers who will tell you about their experience with our exceptional GPS tracking service.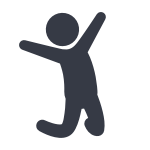 At Dupno, we believe in providing flexible solutions that meet our customers' needs. That's why we offer vehicle tracking services with no long-term commitments required. Our philosophy is simple: if our solutions work well for our customers, they'll want to continue using them. This means we won't promise things we can't deliver, and we won't try to fit a square peg into a round hole. With our well-suited solutions, you can enjoy great value and reliability.
Activating or deactivating your GPS tracking system is easy. Simply send an email to [email protected] with your username and the GPS tracker's serial number. The serial number can be found on the bottom of the tracker. We'll process your activation request on the following business day, even if it's submitted on a weekend.
Our GPS Tracking Service are available on Top Ecommerce Brand
world of special privileges
DUPNO | Digital Service Priority Member Discount offer based on certain usage and number of the transactions. This program has already introduced a series of privileges and is continuously active to fulfil customers' expectations.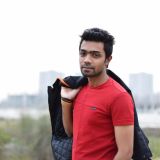 SUCHARU SUNIPOON
Noman Group
IT Manager
Everything is super! work fine on my Axio car. ordering first time. delivery would be even a little faster. I recommend always use DUPNO GPS TRACKER Who want to save more money. They provide me excellent customer support & i got lifetime 20% discount for any type of servicing on SPEED CARE car workshop Uttara.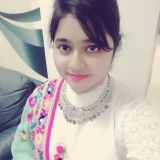 Sumaiya Sultana
IPDC
Admin & HR
DUPNO is the best and most updated GPS tracking solutions provider in terms of hardware, software and user satisfaction. Highly recommended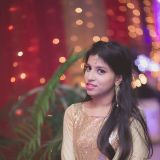 Naima Yeasmin Nisa
Avery Dennison Bangladesh
Account Payable
A very rare and innovative start of business in Bangladesh. Appreciate your work.keep it up. highly recommendable for the safety of your vehicles.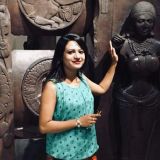 SHEULY KAZI TANVIR
Telenor Health
Market Rollout Lead
Just loved it, now i can track my car and listen what is driver taking or doing through phone call,track my car from anywhere, engine status. best thing its really good value for money as there is no service charge for 1st year. Keep up the good work. Highly recommended, like both IOS and Android App….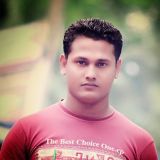 MOHIN UDDIN
Bangla Puzzel Limited
Entrepreneur
5* Star is mandatory for such a good service so no more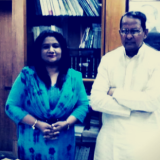 Raihana Khan
Top Trendz
Founder ECEB
Awesome device for all vehicles owner…Highly recommend