Magnetic GPS tracker is extremely easy and flexible to install using a strong magnetic design. IP65 protection allows it to operate even in an extreme working environment. With a large built-in battery, the device is suitable for asset tracking, vehicle tracking, cargo tracking, race motorcycle tracking, etc.
Mediatek Intelligence Chipset
The GT03C adopt high-performance processing chipset MTK6261D. While reducing the power consumption, the accuracy of positioning is greatly increased.
GPS+AGPS+LBS Triple Positioning
The GT03C supports GPS, AGPS and LBS triple positioning, once there has a good GPS signal. It will locate via GPS, if it doesn't have a GPS signal, it will locate via LBS. The triple positioning allows the location to be pinpointed accurately and rapidly.
The GT03C have a built-in chargeable and changeable 3.7V 5000mAh Li-ion battery and intelligent dormancy function. One-time charging lasts nearly 40 days, no need to charge tendentiously, making your car more relieved.
When the battery is less than 10%, it will send an SMS: "Warning! battery is low, please charge in time! "to SOS numbers. When the battery is less than 1%, it will send an SMS:"Warning! battery is too low, power off automatically".
The GT03C With built-in strong industrial magnets, the device can adhere to the mental surface. Such as the vehicle bottom, inside the door, places below the seat, and on the container. Strong magnetic cover allowing for flexible installation on vehicles or assets.
The GT03C have a high-precision shell to ensure stable operation in a tough environment. It is not only not afraid of dust, but also doesn't worry about being splashed by water.
If any SOS number calls the device and keeps ringing for more than 10s, the device will enter voice monitoring status, we can monitor the sound around the device. The device will not make any noise during the monitoring process.
Vibration And Movement Alert
Under the car flameout status, if the device is vibrated or moved unexpectedly, it will send an alarm SMS or make an alarm call to the authorized number every 5 minutes!
---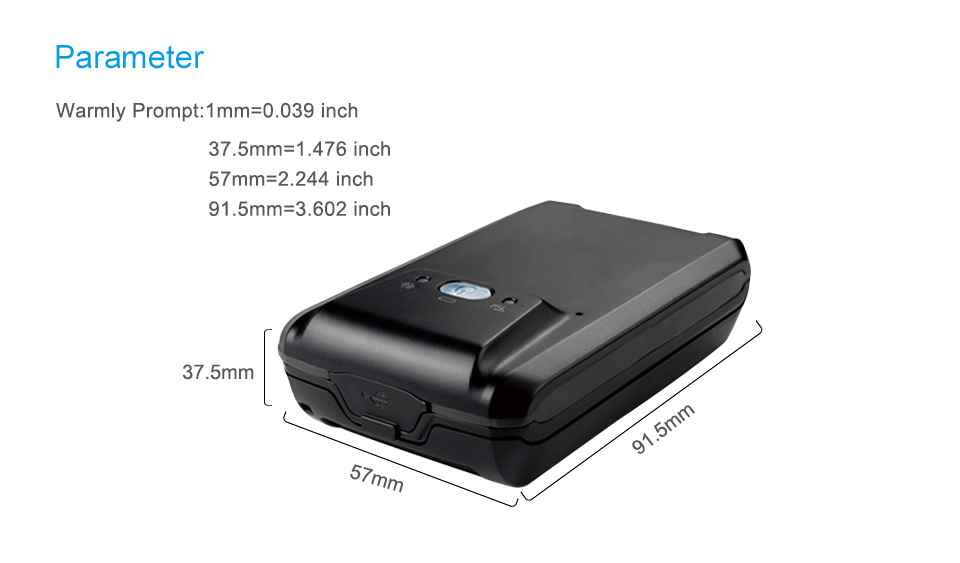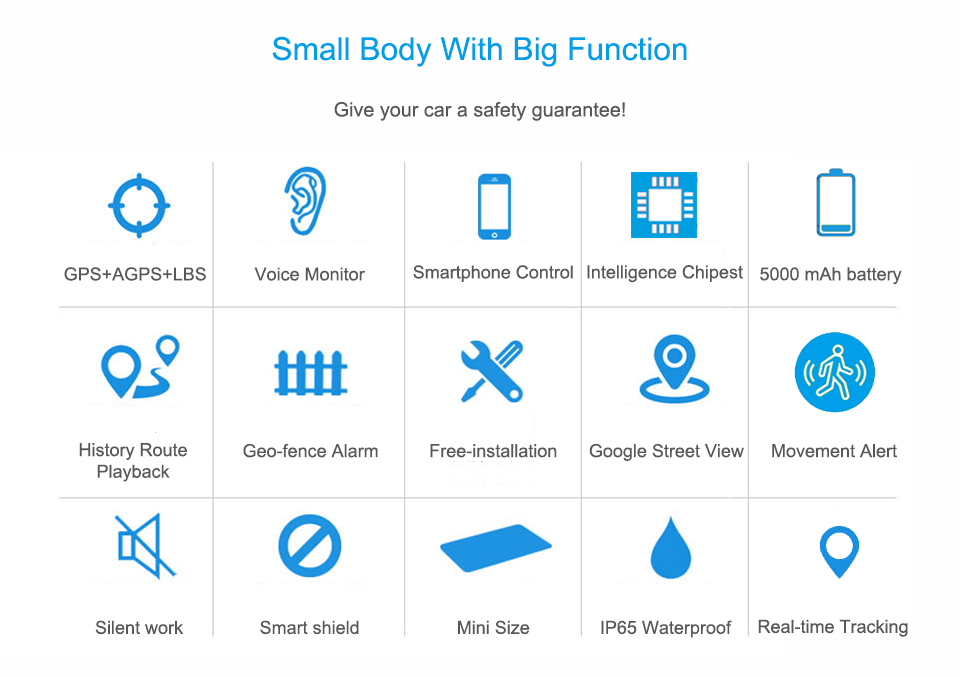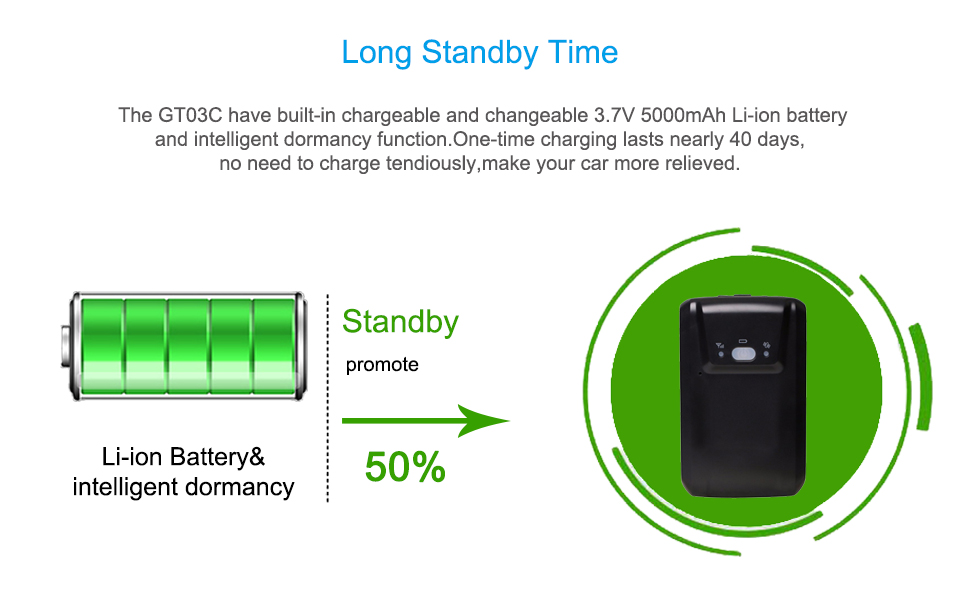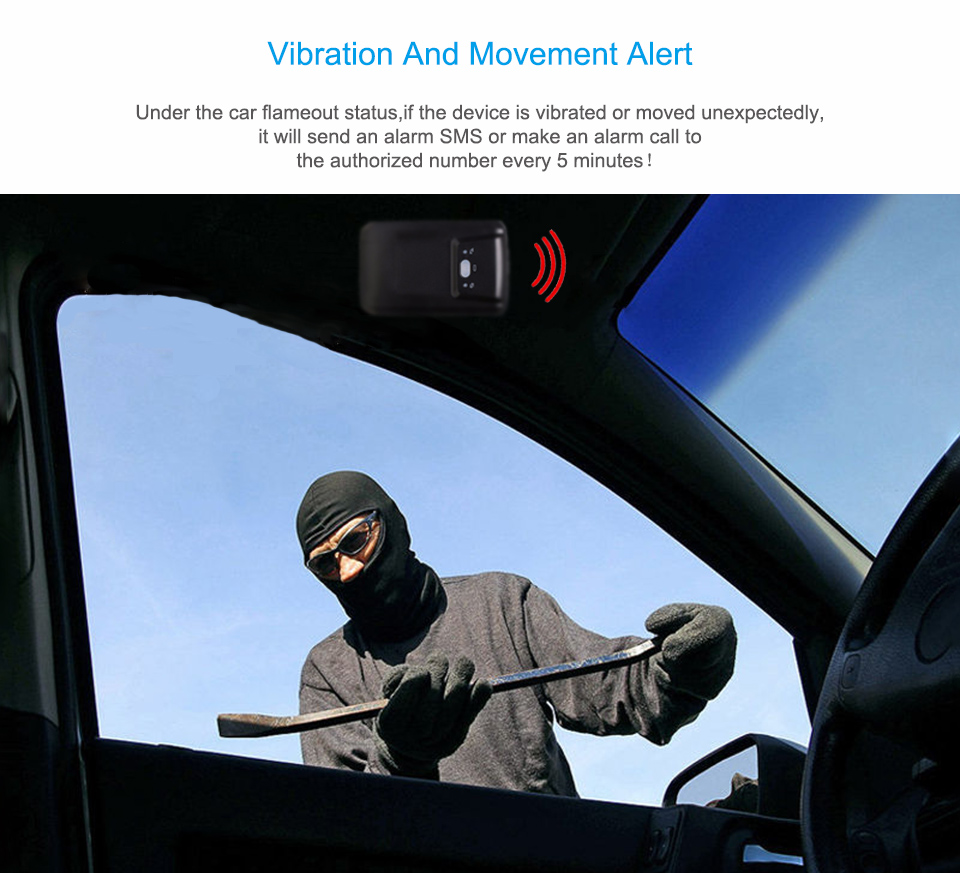 For DISCOUNT Fill It Now !